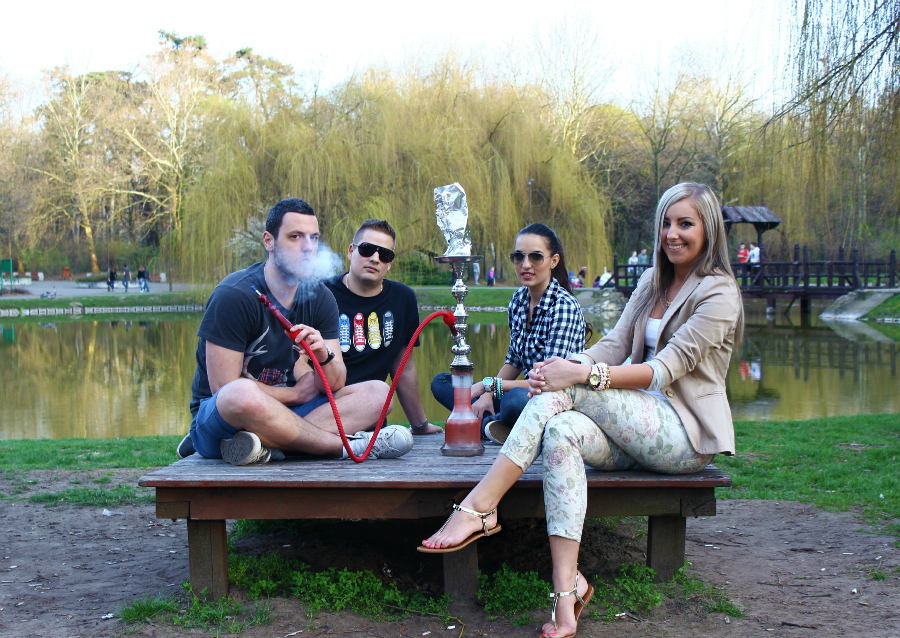 Sziasztok!

Ma egy személyesebb poszttal készültünk, a délutánunkat ugyanis a debreceni Nagyerdőn töltöttük - beszélgetéssel, napozással és vízipipázással. Nagyon örültünk, hogy végre tényleg beköszöntött a tavasz, ilyenkor alig várjuk, hogy kimozduljunk kicsit. Szerencsére Debrecenben rengeteg csodaszép hely kínálkozik, a hangulatos főtéri kávézóktól a nyugodt és friss levegőjű Nagyerdőig. Összeszedtünk hát néhány plédet, kényelmes cipőt húztunk és felcsaptuk a napszemüvegeket, s elindultunk a Békás - tóhoz.
Annyira jól éreztük magunkat ma délután, hogy elhatároztuk, ezt meg kell ismételnünk. Legközelebb magunkkal visszük Árpi mobil grilljét is és egy hatalmas grill - partyt csapunk. Ki tart velünk? :))

Nektek hogy telt a délutánotok? Reméljük gyönyörű napotok volt, sok puszi:
Style and Blog
Hello there,
Today we have a more personal post as usual, because we spent our afternoon at Debrecen's famous forest - talking, tanning and hookah smoking. We are very happy to feel the real spring coming, we couldn't wait to go out. In Debrecen we have several beautiful places to go, there are great coffees at the city center, and we have the forest with it's clean air. So we packed our blankets, put on some comfy shoes and shades, and we went to the lake deep in the forest.
We felt so good this afternoon that we decided to repeat. Next time we will take Árpi's mobil grill with us, and make some food. Who's coming with us? :))
How was your afternoon? We hope you had a wonderful day!
Kisses,
Style and Blog