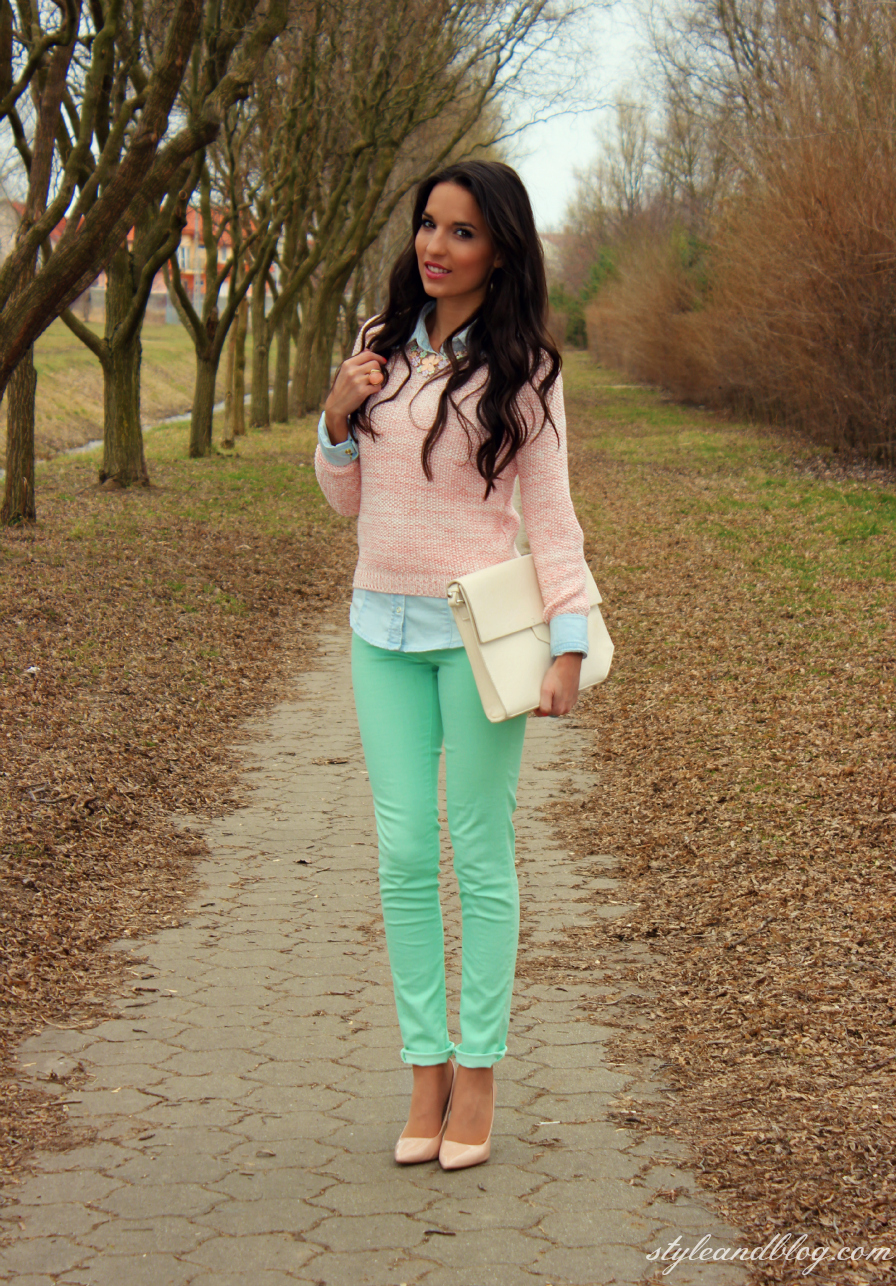 Sziasztok! Remélem csodaszép nőnapi meglepetésekben volt részetek a mai nap folyamán. Engem ma a
boohoo.com
is meglepett, hiszen a pár nappal ezelőtt rendelt termékeim már meg is érkeztek.
Mesi boohoo szoknyás posztja
után én is végigböngésztem az oldalukat, és bizony nagyon sok csodaszép terméket találtam, alig tudtam szelektálni, végül két darabot választottam, róluk nem tudtam lemondani. Hamarosan megmutatom Nektek az új szerzeményeket.;)
Mit szóltok a mai pasztell outfithez? Nekem nagyon megtetszett ez a sok fagyi szín együtt, így tuti lesz még hasonló outfitem idén tavasszal! El is határoztam, hogy pasztell árnyalatú körömlakkokat fogok beszerezni a hasonló szettekhez. Általában mindig élénk színű a körmöm, úgyhogy most jó lesz egy kis újdonság. Már csak meg kell találnom a tökéleteset, mert általában nem fednek eléggé a világos árnyalatú lakkok, nektek van valami jó tippetek?
Az elmúlt pár napban már gőzerővel készülök a szakdolgozatomra, amiben a Ti segítségeteket is szeretném kérni. Minden szakdolgozathoz tatozik egy kérdőíves kutatás, ehhez pedig sok adatra van szükségem, ezért szeretném, ha minél többen kitöltenétek a kérdőívemet. Ez teljesen anonim, és csak 10 percet vesz igénybe, nekem pedig óriási segítség lenne.
A kérdőívet az alábbi linken keresztül éritek el>>
www.thesistools.com/web/?id=326817Minden kitöltőnek nagyon szépen köszönöm a segítséget! <3
Ma pedig még figyeljétek a Style and Blogot, mert hamarosan jön....jön...jön... az új NYEREMÉNYJÁTÉKUNK! ;)
Még ma este kiderül minden részlet! ;)
...
Hello Ladies! I hope you have wonderful presents for International Women's day, Today I was surprised by boohoo.com, because the things I have ordered a few days ago have already arrived. After Mesi's boohoo skirt post

I clicked on their site and I saw a lot of beautiful things, I could hardly select what I would buy, but finally, I chose two items, because I couldn't say no. I will show you soon the newbies!
How do you like today's pastel outfit? I like these ice cream colors together, I think I will wear it more this Spring. I've decided to look for pastel nail polish which are great with outfits like this. I usually use high colors on my nails, so it's time for some change. All I need is to find the perfect match, because these pastel polishes often don't cover well. Do you have any ideas which brand will be perfect?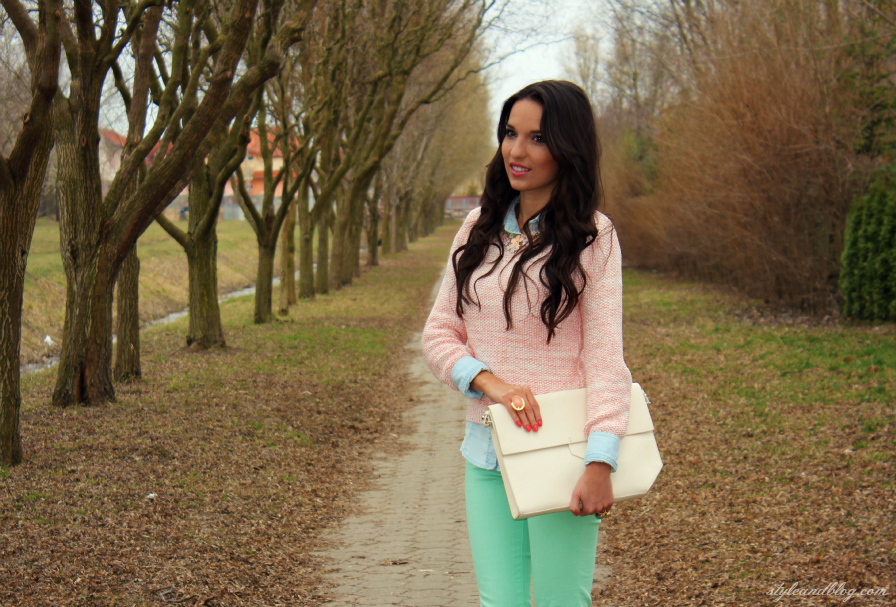 Heart It

FARMERING / DENIM SHIRT - H&M
PULCSI / SWEATER - PROMOD
NYAKLÁNC / NECKLACE - LROX
FARMER / JEANS - C&A
CIPŐ / SHOES - ZARA
TÁSKA / BAG - ZARA
GYŰRŰK / RINGS - H&M