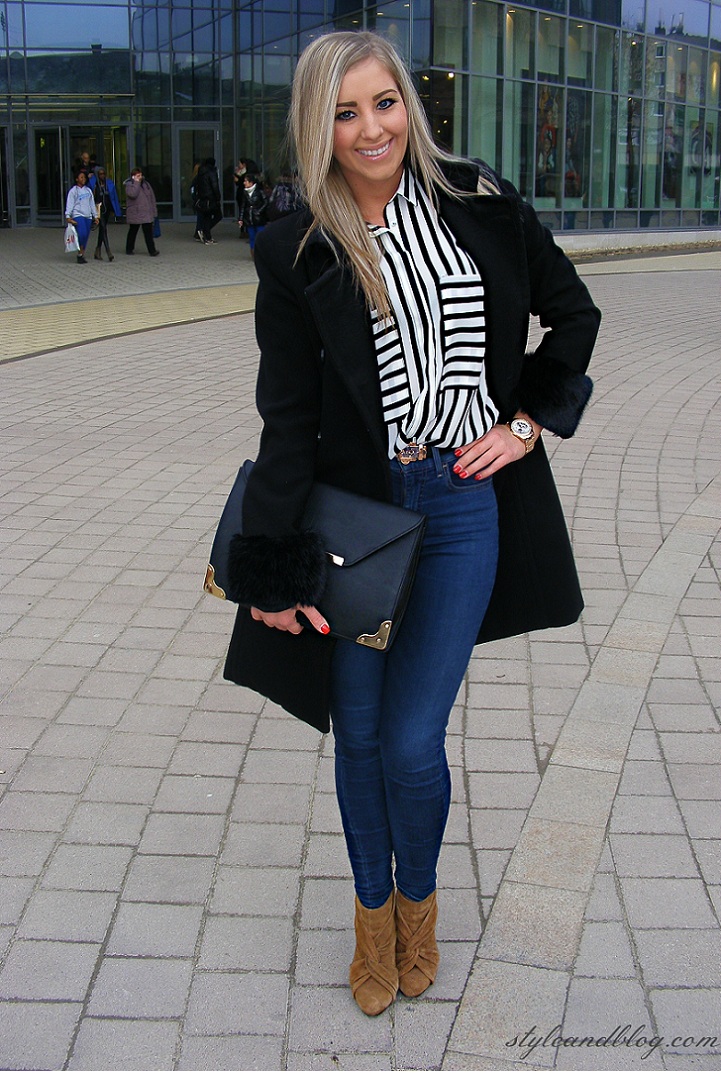 Sziasztok!
Remélem jól vagytok, s jól telnek az utolsó téli napjaitok (mert én hiszem, hogy pár hét múlva tényleg vége). Ma olyan hideg volt, hogy nem tudtunk kabát nélkül kint fotózni, de azért néhány fotót így is összehoztunk a napi összeállításomról :)
Én már a tavaszra készülök, legújabb kedvencem pedig a monochrome - láz lett. Imádom a fekete- fehér ruhadarabokat, hiszen önmagukban, valamint basic darabokkal és neon árnyalatokkal is csodásan mutatnak. Ezt a csíkos blúzt a napokban vásároltam a Zarában. Extra hosszú, így jeggingsel és bőr hatású leggingsekkel is jól mutat, de betűrve sima farmerrel vagy szoknyákkal is tetszik. A függőleges csíkok mellesleg a teltebb idomokon is remekül mutatnak, úgyhogy a plus size lányok is bátran próbálkozhatnak velük.
Nektek tetszik ez a trend? Ha igen, milyen mintákat szerettek a legjobban (csíkok, pöttyök)?
Puszi, Mesi
_____________________________________________________________________________________________
Hello Dears,
Hope you had a beautiful day and enjoyed one of the last winter days. It was so cold today that we were unable to make outdoor photos without my coat. Hope you'll like my new outfit post this way too :)
Me, I prepare for spring with buying monochrome clothes and accessories - Ladies, I do love monochrome mania! These black and white stripes and polka dots match perfectly not only basic clothes like skinny jeans but neon shades as well. Moreover, vertical stripes help us to look thinner, so plus sized girls would love this new trend. Try them out!
How do you like monochrome mania? Do you have favourite collections?
Kisses, Mesi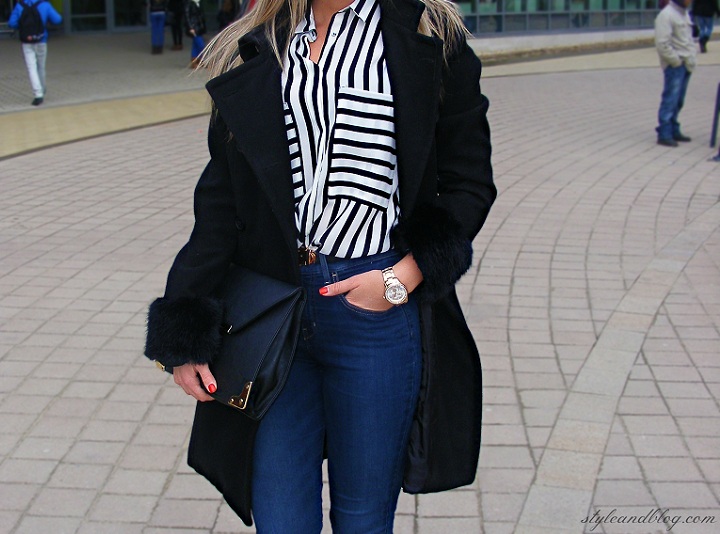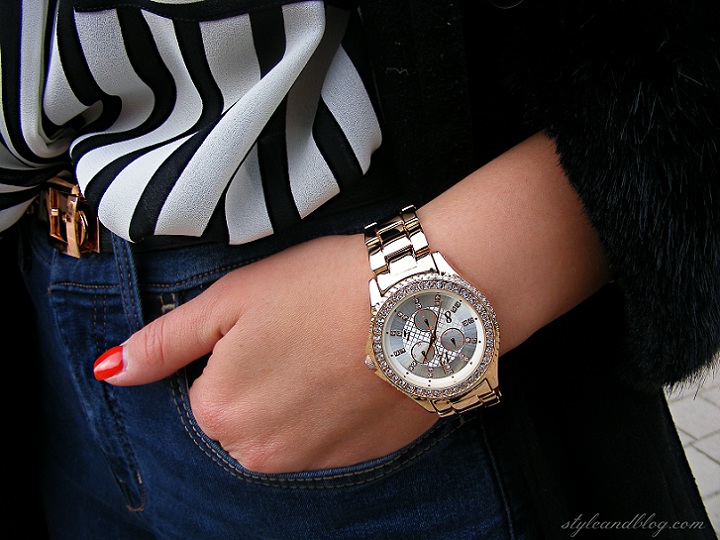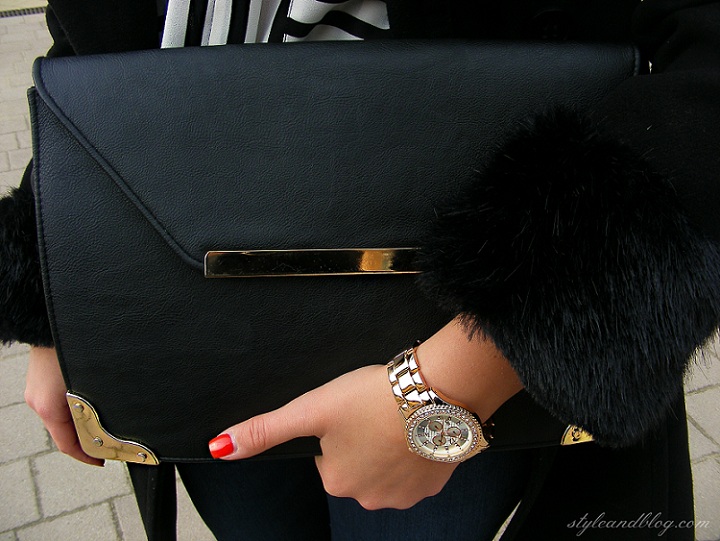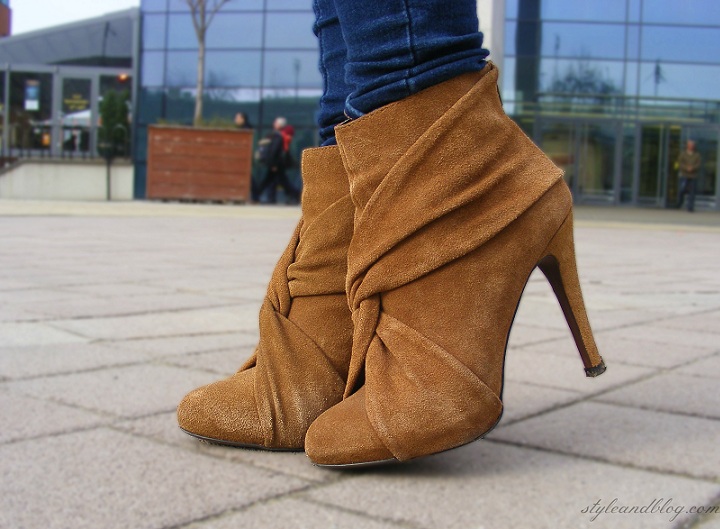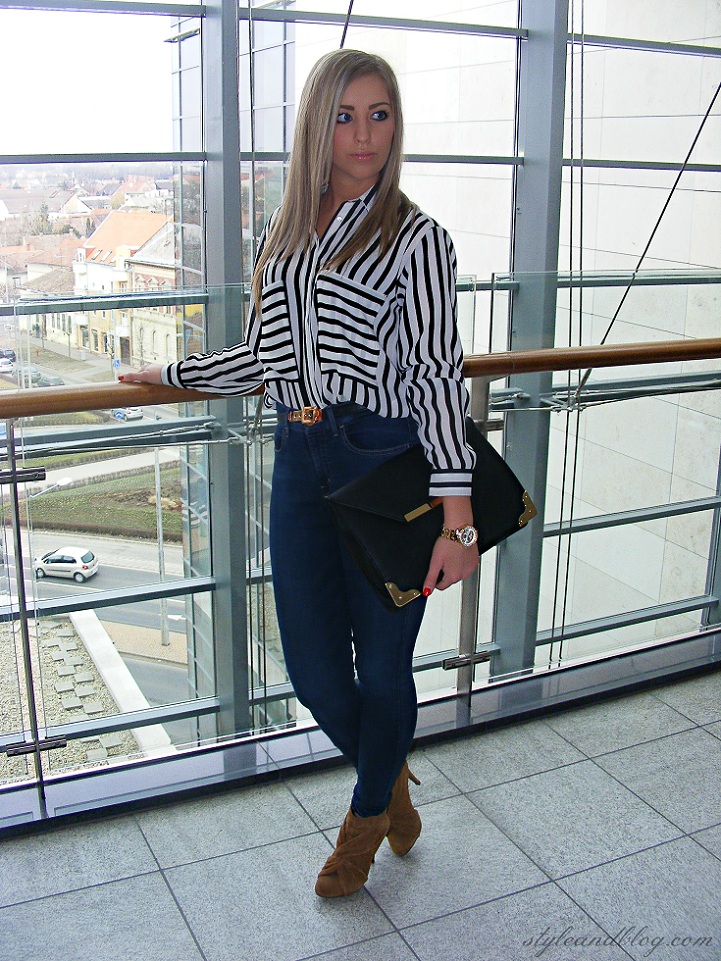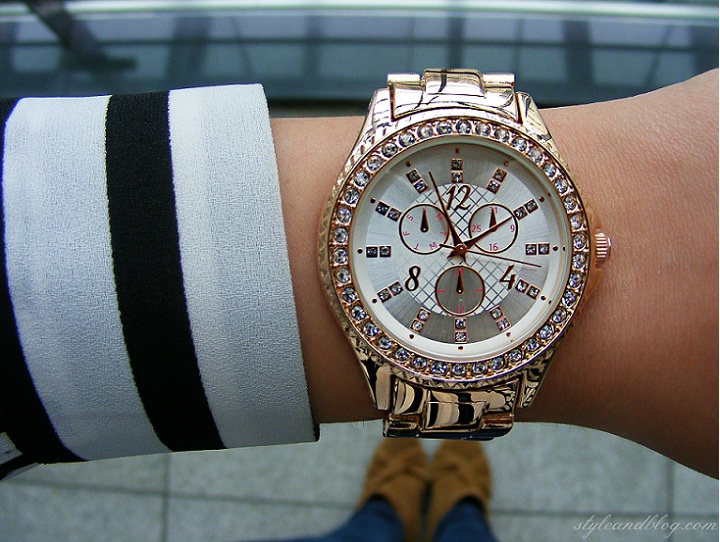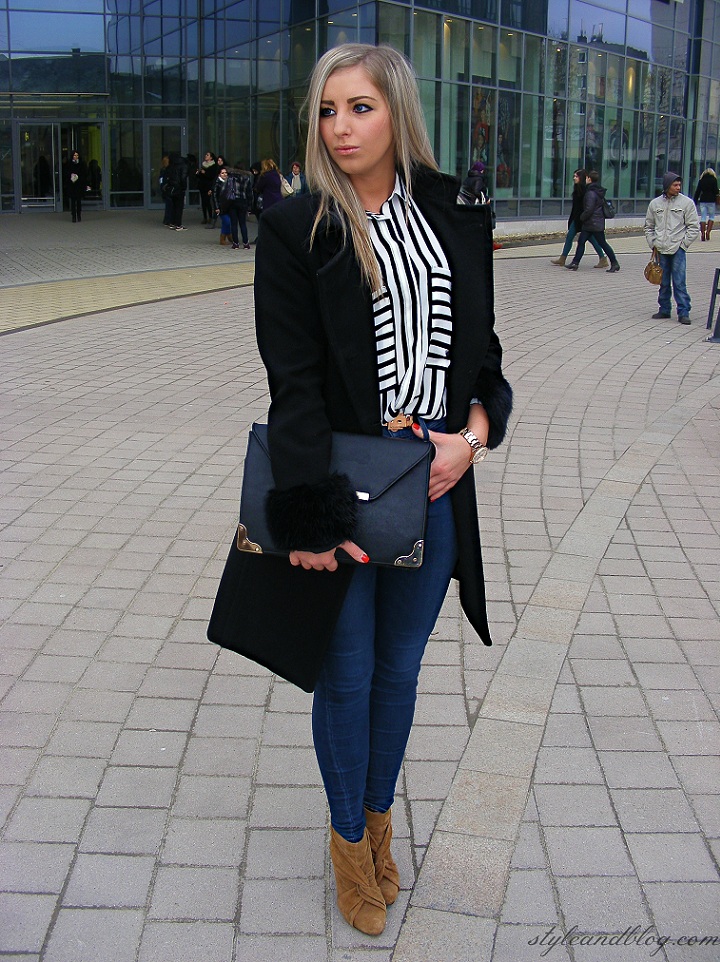 OUTFIT
FEKETE KABÁT / BLACK COAT - RINASCIMENTO (régi / old )
CSÍKOS BLÚZ / VERTICAL STRIPED BLOUSE - ZARA
FARMERNADRÁG / SKINNY JEANS - LEVI'S
METÁL ÖV / METAL BELT - STRADIVARIUS
ROSE GOLD ÓRA / ROSE GOLD WATCH - BIJOU BRIGITTE
TÁSKA / CLUTCH - STRADIVARIUS (régi / old )
BOKACSIZMA / ANKLE BOOTS- STRADIVARIUS (régi / old )