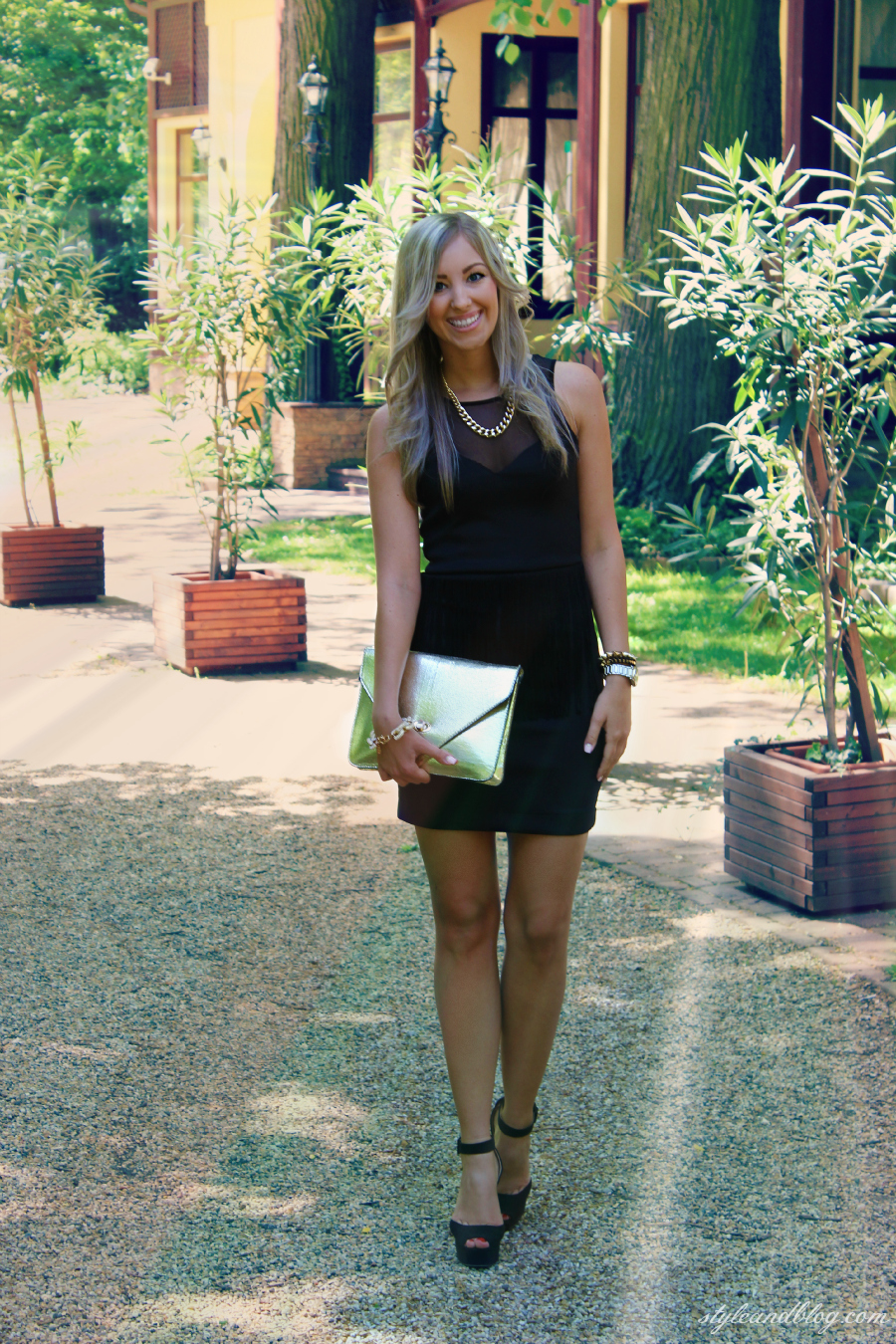 Sziasztok!
Ma csodás és mozgalmas napom volt, ugyanis öcsém ma ballagott a gimiből. A délelőttöt tehát volt gimnáziumom udvarán töltöttem, ami - őszintén szólva - borzasztóan hiányzik a mai napig. Nagyon szerettem oda járni, imádtam a hangulatát, a társaságot, a gesztenyefák árnyékában átmulatott lyukas (és olykor lyukasztott) órákat, sőt, így utólag még tanórák és tantermek is hiányoznak. Ma délelőtt - míg a hangszórók a különféle búcsúbeszédeket zengték - egyszerűen elöntöttek az emlékek. Az ünnepség után végigjártam a régi tantermeket és folyosókat, majd néhány 'kötelező' családi fotó után elmentünk megünnepelni tesómat :))
Bár továbbra is komolyan diétázom, s nem igazán szoktam túllépni a napi kalóriakeretet, ma kivételt tettem: végre ettem egy pár szelet kenyeret, meg persze tatár beefsteaket, cukros - gyümölcsös limonádét és desszertet, omnomnom. Úúúúgy hiányozott már! Az outfit - képek után hoztam néhány személyes fotót is a mai napról, remélem szeretni fogjátok!
S persze szorítsatok velem csütörtökig tesómért, hiszen hétfőtől érettségi! FINGERS CROSSED!
Millió puszi,
Mesi
Today was a special day cause we've celebrated my brothers farewell ceremony. So I've spent my day at my old secondary school and - to be honest - I loved to be there! I loved my school and miss it so much nowadays - I miss the feeling of skiped lessons, the company, the classrooms and even the lessons themselves too. So this morning I was thinking of old memories, memorable stories and times. It was so good. :))
After the ceremony, me and my family left the school and continued celebrating in a local restaurant. You probably know that I'm on loosing some weight, but today I've forgotten all my diet and ate delicious things like beefsteak, lemonade with sour cherry and so much sugar and cake of course, omnomnom. Under the outfit photos you can find some pictures of this beautiful day.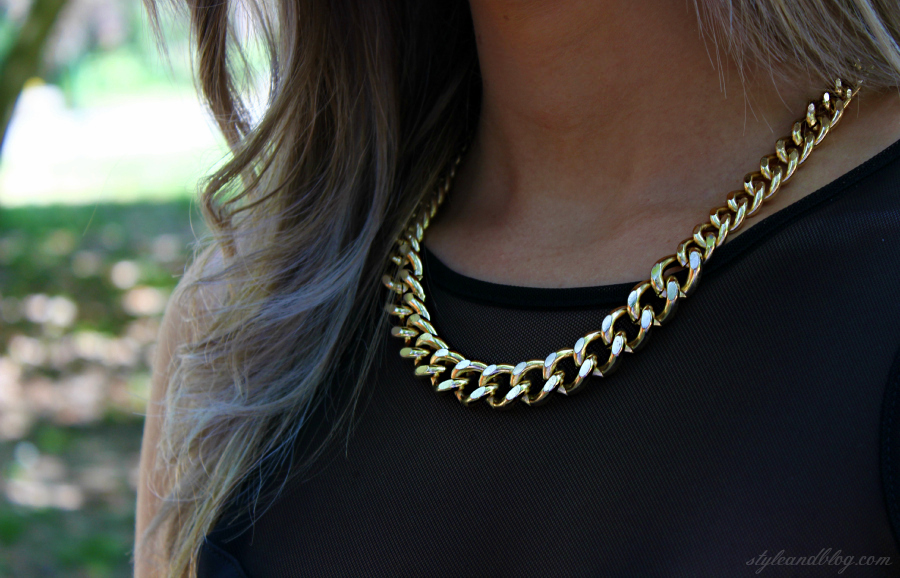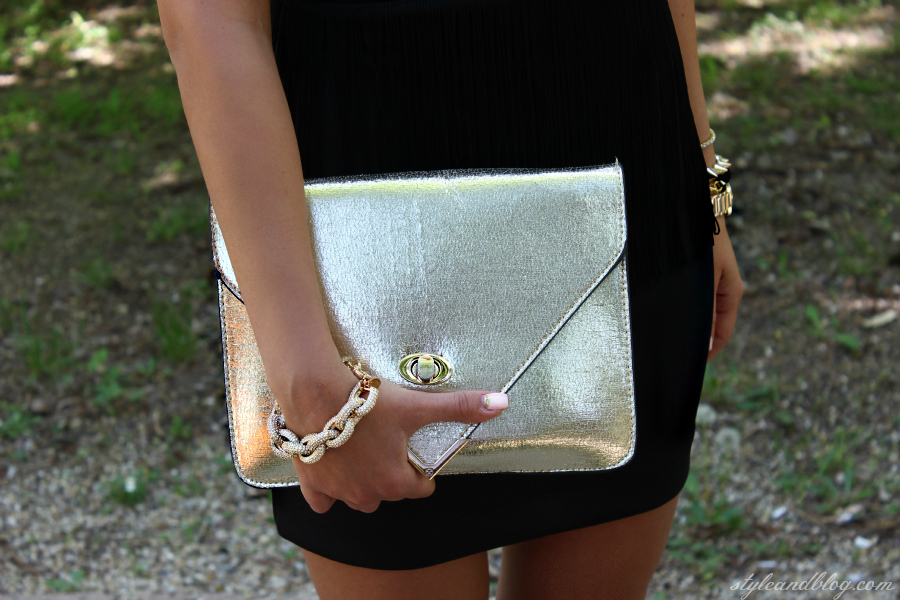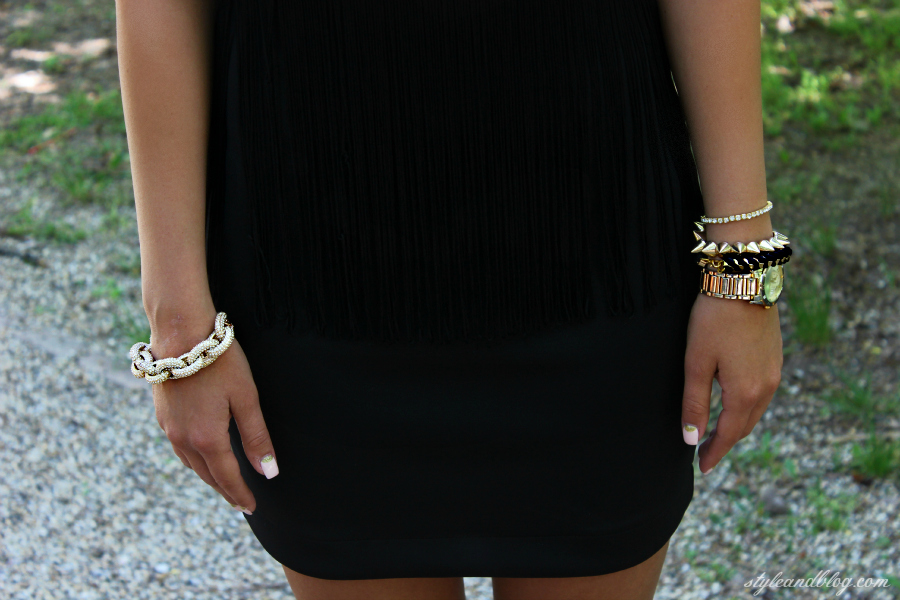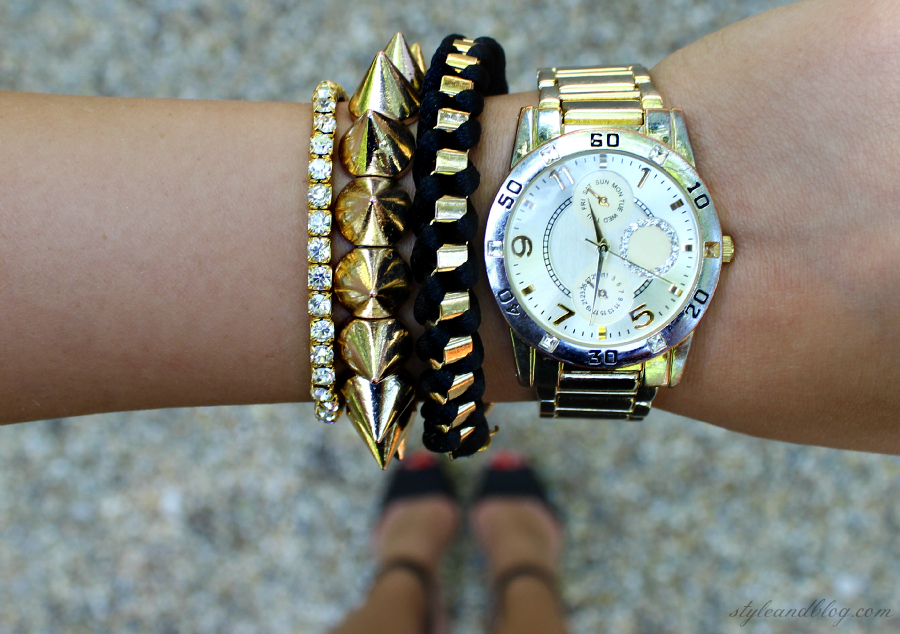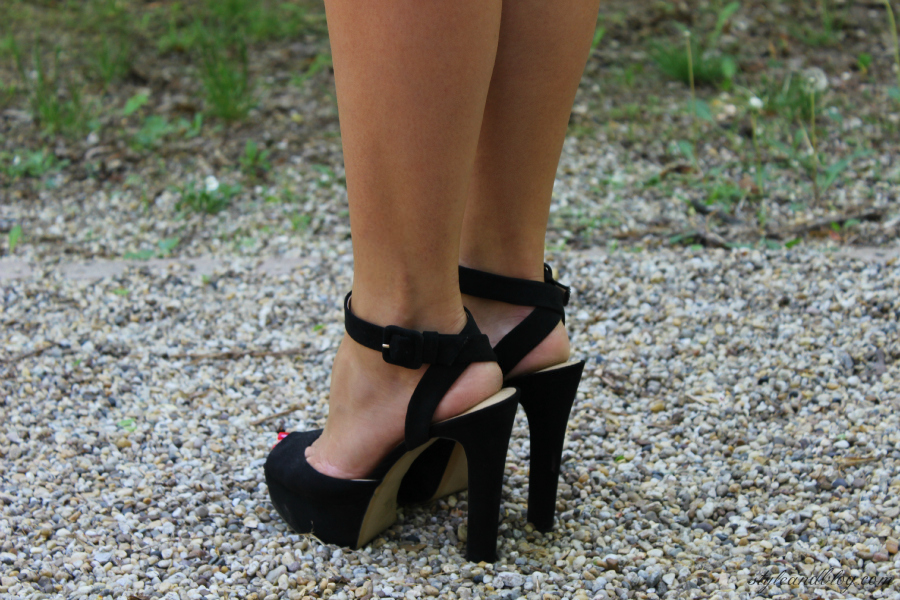 ROJTOS FEKETE RUHA / FRINGED BLACK DRESS - STRADIVARIUS
MAGASSARKÚ SZANDÁL / HEELS - ZARA
NYAKLÁNC / CHAIN NECKLACE - H&M
TÁSKA / CLUTCH - INVUU LONDON
ÓRA / WATCH - BIJOU BRIGITTE
KARKÖTŐK / BRACELETS - LROX | CROPP TOWN | STRADIVARIUS | EBAY

[PHOTOS BY OLAHBERTI]